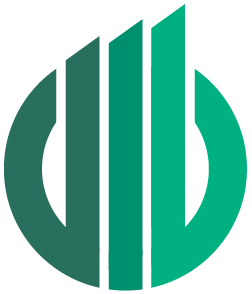 We are Emerald City Websites
The nearly two-decade journey of Emerald City Websites started with a poster, a book, and a fight.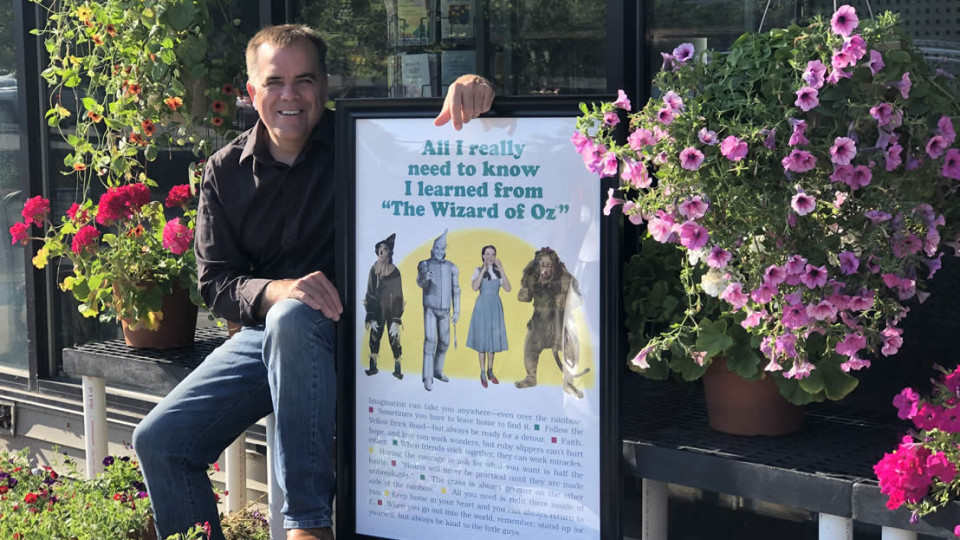 The Poster
---
The poster is how we got our name. Our family name is Ozment; it's not a common name and is often confused with either Donny and Marie Osmond (for those of you less experienced, they were a once famous brother and sister singing duo) or The Wizard of Oz, a timeless movie.
One year, we gave our father the poster above as a gift.
From that point forward we associated all of our business ventures with a Wizard of Oz theme. When it came time to transform our floral website into a website company, we incorporated as Emerald City Websites because it's cool and a way to honor the family name.
---
---
The Book
---
Our father is one of the hardest working, smartest, detail oriented human beings on earth. He is fair, honest, and genuine. He loves our mother and she keeps him grounded. He analyzes things and takes calculated risks when necessary. He loves to read and believes in continuous improvement.
In 1998, he gave us all a book called, "Who moved my cheese?
The book is a motivational business fable that identifies different ways to deal with change. It is a short read and extremely effective. We highly recommend - it's as timeless to the human condition as the Wizard of Oz. It was also the book that we later used to convince him it was time to embrace this thing called the internet.  
---
---
The Fight
---
Families fight and disagree; we are probably no different than your family in this regard.
We are florists, and have been for thirty years. Currently, we successfully operate four retail shops on highly visible, high traffic, former gas station locations in Columbus, Ohio.
When we started in the floral business, the primary way to market our business was to have great locations or to have large ads placed in what was once known as a phone book. Today, the phone book has been replaced by search engines on the internet.
We invested in great locations in our market which gave us a competitive advantage over our competition because it created tremendous brand awareness. Our locations allowed us to have a smaller, less expensive footprint in the phonebook.
It is natural to cling to things that work. Change is hard and we often cling to things we know. Our father, in early 2001, felt that resources spent on a website and the internet were wasted resources . Thus, ensued the fight.
My sister, my wife and I were convinced that the internet was the wave of the future. Our father, not so much. In addition to the glowing attributes we attributed to our father, he is also tough and stubborn. Convincing my father to do something he does not believe in was a tall task. After much gnashing of teeth and several tantrums we turned to the book "Who moved my cheese" to convince my father we needed to embrace change. Confronted with a lesson he wanted us to learn, it was hard for him to say no.
Our website was born. 
Of course, giving birth to the website was just the beginning. We started out with a general cookie cutter, one size fits all, site that we tried to adopt to the floral business. We began spending more and more money modifying and customizing our site to fit our needs. We listened to our customers and analyzed the success and failures of our site.
Eventually, we made so many changes to the site that we broke it. We were graphically inept and our photos were laughable. We were stuck in the mud for several years and even considered adopting a wire service site because it was far less expensive than a ground-up rebuild.
We were also spoiled. We had adopted and customized so many florist-forward features that were not available anywhere else in the industry that we had to make a choice. We either had to compromise and accept a site that didn't fit exactly what we wanted, or we had to start over. We were also losing the argument. We spent a lot of resources and the return was not there on the investment. To our father's credit it was not an "I told you so" moment. He owned the decision with us. He supported the idea that the future was the internet and he supported the decision to continue the path forward. This made moving forward easier and was consistent with the belief that we share in our successes as well as our failures.
We forged forward. We committed to building a florist site that was more than just website. It is a website from the outside but it is a business tool as well. It is constructed to compete with the best in the business from an order generation basis. It is also constructed to ensure we made the most out of every order generated and every penny spent.
We had a fundamentally different foundation than a website company. We were not building a site to sell to others, we were building a site to generate a competitive edge and to generate money for our own bottom line. We needed tools that helped us control margins of a constantly moving product line, and themes that were flexible, not only for the seasons, but the floral holidays. We are in an industry where two weeks out of the year we have to scale up to do 100 times the volume we do the remaining fifty weeks of the year. The site needs to be nimble, adjustable and user friendly enough to make changes when things around you are going 100 miles an hour one minute and the speed of a lazy river, the next.
Over time, we forged amazing relationships with web designers and web marketing organizations that make our small company as deep and nimble as any organization can be. We did not set out to build a site for other flower shops to use, it happened organically. We also built relationships with some of the top florists throughout the country. One of them noticed what we were doing and wanted to use our platform in their market. Emerald City Websites was born.
---
---
Emerald City Websites is Born
---
Along the journey, we built relationships with some of the top florists throughout the country. One of them (Wendy and Keith Rockcastle of Rockcastle Flowers in Rochester NY) noticed what we were doing and wanted to use our platform. They were competing against a 600 lb gorilla in their market. They struggled for years to get online growth and had tried a number of different sites. Wendy and Keith were Emerald City's first success story. We were humbled to have a family put their trust in us. We did not know for sure if our platform and strategies would work in another market. It worked and still does today.
There is something exciting about taking a florist onto our platform for the first time. I remember hitting the refresh button over and over again waiting for google to populate Keith and Wendy's site. This was not just any sale - it was Keith and Wendy's first sale on the new website, but it was also Emerald City Websites' first sale. It may seem hokey as a reader but it was humbling to us. We didn't need the site to work for us, we needed it to work for that family business and that family. That is why we did it and that is why we continue to do it.
From there, word of mouth spread. Emerald City quickly had a reputation for developing and driving online sales and revenue. We had created a number of tools incorporated into the site to help control cost and ensure margins. We added more shops and we built more relationships. We don't take any shop just because they want to be on our platform. It has to be the right fit. We offer exclusivity in a market, and for that reason we vet perspective clients carefully.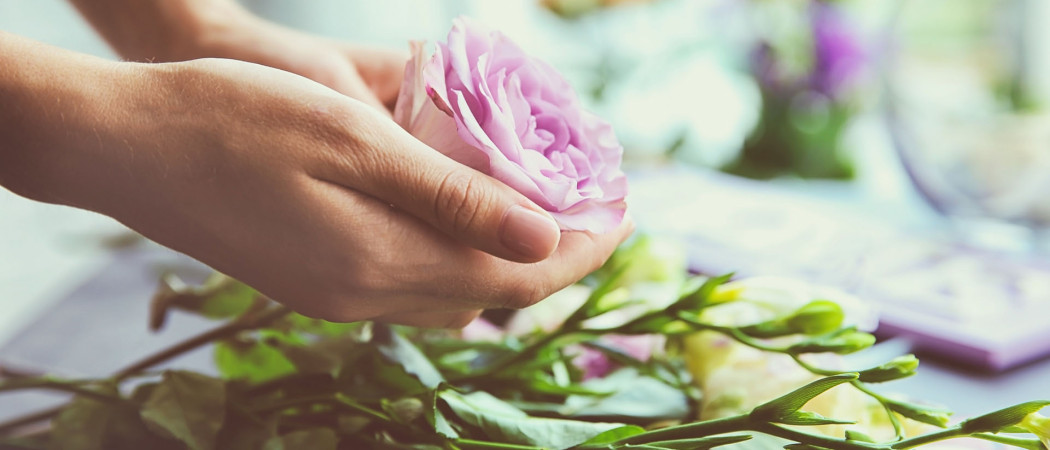 The Future
We constantly reinvest in our site. It is the vary life-bread of our existence. It is not only critical to our continued success, it is our passion. We love our site today, but we're more excited about the improvements on the horizon. We are never satisfied, and each time we add a client, we get that much better. Ideas and concepts come from people, experiences, and relationships. The site is really good today, but we want to see how far we can go. Like the story in the another book, "Atomic Habits", we strive to get 1% better each day.
Success Stories
---
Real People. Real Florists.
We are real people, with a strange sense of humor. If you are still reading this, and you already know me, Steve Ozment and lead author of this page, you are likely reading to the end looking for spelling and grammatical errors that I am known for so you can poke fun at me the next time we meet (my wife proofread this, so if there are any errors I'm blaming her). If you are still reading this because you want to get know Emerald City Websites, I thank you for reading all the way to the bottom. Maybe one day, regardless of your website choice, we to can share a beer, a story, and a laugh.
Contact Us